Nursery
2 1/2 years to 3 1/2 years
Adult Child Ratio - 1:5
Batch 1 - 9:00 AM to 12:00 PM
Batch 2 - 11:00 AM to 2:00 PM
Transportation Available
INQUIRE NOW
URIEL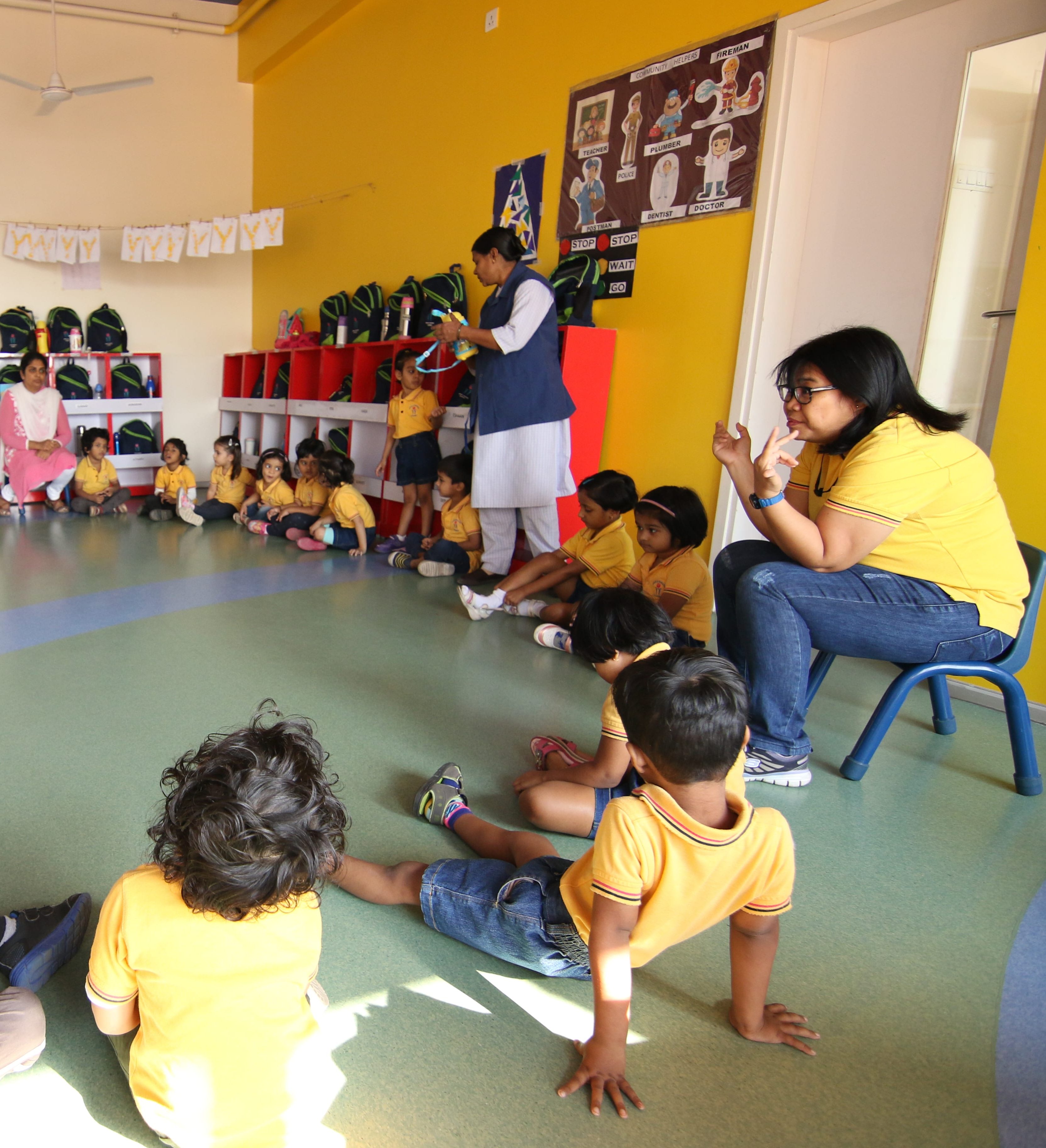 Nursery Program
Our Nursery children start to explore their surroundings and the people around them. They are keen to familiarize themselves with different objects. They like to handle these objects through different grips. They start to identify various shapes and colors as well as letters and numbers. They enjoy a sense of independence.
Our curriculum for these children is then built around teacher and child initiated learning activities where both are active partners in the learning process. We expose these children to experiential learning and retrospective thinking.
Their activities include a series of self-help tasks, role play and storytelling.  Through these activities, they learn about patterns and other creative designs.  Activities to help with pre-writing readiness and writing are emphasized in Nursery.  Children are also introduced to Hindi and French in this year.