Play Group
1 1/2 years to 2 1/2 years
Adult Child Ratio - 1:10
Batch 1 - 9:00 AM to 11:30 AM
Batch 2 - 11:00 AM to 1:30 PM
Transportation Available
INQUIRE NOW
DINA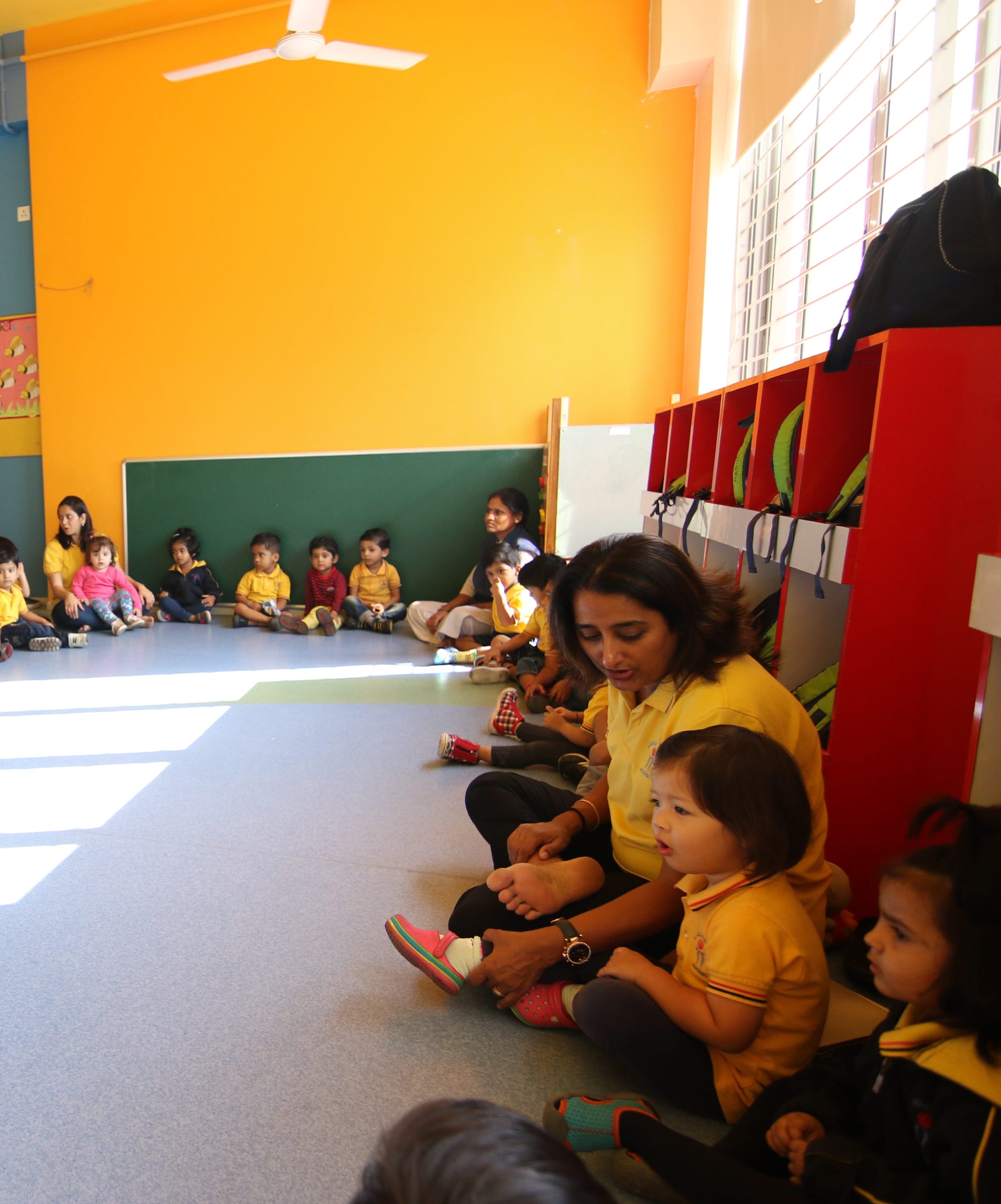 Play Group Program
Our play group children are stepping out of their protective home environment for the first time. We understand this and strive to create an environment of home away from home for these children. We want these children to experience warm engagement and close interaction with our teachers. All their play areas are child-proof and their toys and equipment are of high quality and hygienic.
We understand that children in this age group are naturally curious and eager to learn and that they learn best by doing. Hence, we give them access to dedicated learning spaces catering to various interest areas and specific kinds of play, such as a book corner, an art space, a sand-pit and a splash pool.
Our play group curriculum is based on themes and concepts. It helps children in developing cognitive, fine and gross motor skills and hand-eye co-ordination. Our focus is on educational, physical, mental, social, and creative development of children.
All activities are age appropriate and brain stimulating. Children spend most of their day listening to stories, enjoying puppet shows, singing and dancing, rhyming, playing both indoor and outdoor games, clay molding, painting and coloring. They learn to have fun with art and craft, discover basic shapes, explore different colors, learn to sing simple songs, learn how to move to a rhythm, understand morals and, of course, make friends at class.