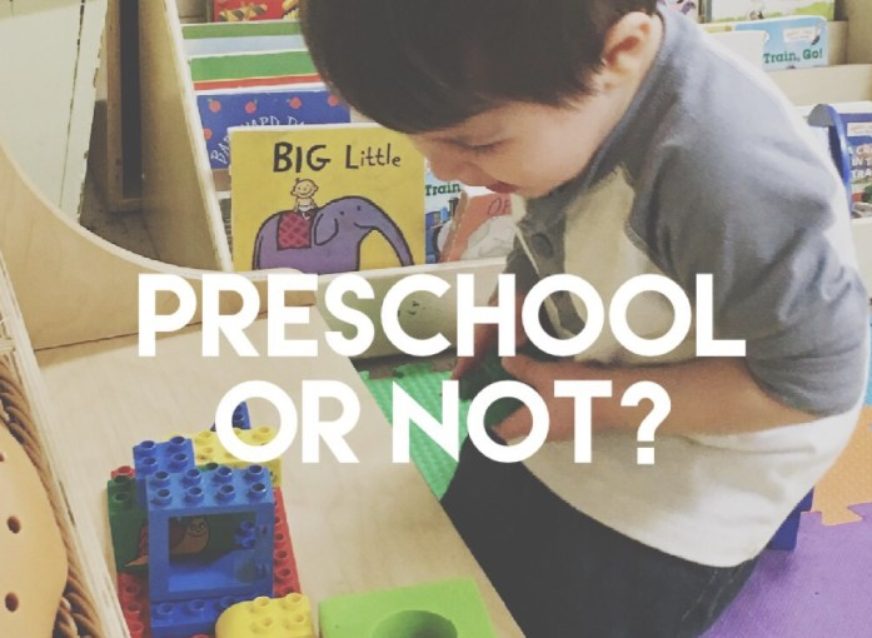 Preschool v/s Full fledged school
A preschool is a home away from home for a child. Preschool is a programme where children combine learning and play guided by professionally trained adults. The earl year's of a child's development are critical to the development of the whole child.
It is a great option where it's many advantages include a consistent structure and routine, focus on early learning, which will develop into a life-long passion for learning. A preschool programme is generally structured and designed to foster imagination, learning and creativity.
A preschool is committed to the principle of providing high quality, flexible, child focused education. Some of the benefits of a preschool are:
·         Early learning
·         Social interaction
·         Exposure to wide variety of activities
·         Easier transition to formal learning
·         Softer way of teaching, better personal connect with children and parents
·         Better Infrastructure, toys, reading books,
The various skills learned are cognitive, academic, social , emotional, language and literacy.
In a full fledge school the schooling starts from Nursery to Grade XII.  While I am not against any form of full-fledged schools as I have been part of the process during my childhood, It does have a deterrent today… There are many divisions in the school. A child who is as young as 3 years old may be lost. A child who is stepping out of his home away from his safety net may find it overwhelming. The child becomes part of the crowd and his individuality is lost. A big building will scare the child. The student teacher ratio is very high and the teacher is unable to give personal attention to each child.
By Yashashree More
---
---